Trump yields to pressure, condemns 'evil racism' in Charlottesville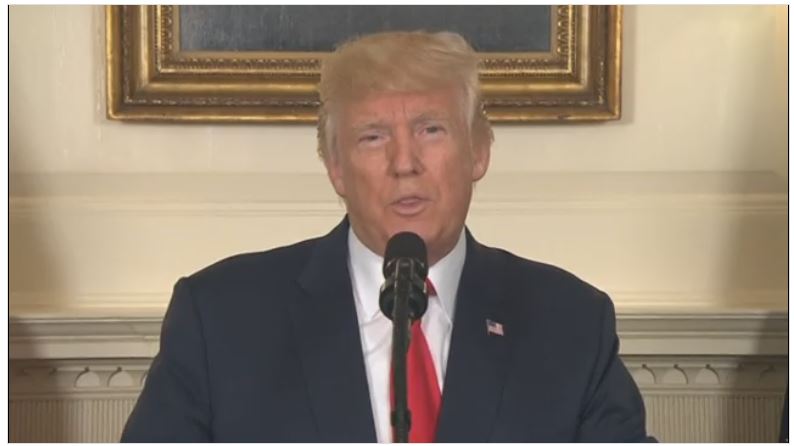 U.S. President Donald Trump denounced neo-Nazis and the Ku Klux Klan as criminals and thugs on Monday, bowing to mounting political pressure to condemn such groups explicitly after a white-nationalist rally turned deadly in Virginia.

"Racism is evil and those who cause violence in its name are criminals and thugs, including the KKK, neo-Nazis, white supremacists and other hate groups that are repugnant to everything we hold dear as Americans," the president said in a statement to reporters at the White House on Monday.

"We condemn in the strongest possible terms this egregious display of hatred, bigotry and violence," he said. Trump said anyone who engaged in criminal behavior at the rally would face justice, the Republican president said. Critics slammed Trump for waiting too long to address the bloodshed, as well as for initially saying that "many sides" were involved. As the chorus of outrage over Virginia grew louder on Sunday, Trump stayed silent on the matter while at his golf course in Bedminster, New Jersey.