Business councils disband over President Trump's remarks on Charlottesville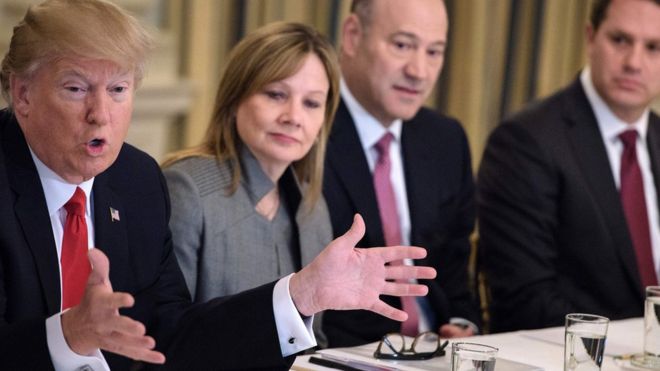 President Trump's two business advisory groups have fallen apart in the wake of his remarks on Charlottesville. Trump said on Wednesday that he was disbanding the manufacturing and strategy forums. The decision comes as the heads of post-it maker 3M, Campbell Soup, Johnson & Johnson, and United Technologies announced their resignations on Wednesday.
Mr. Trump said on Twitter: "Rather than putting pressure on the businesspeople of the Manufacturing Council & Strategy & Policy Forum, I am ending both. Thank you all!"
Before Mr. Trump's announcement, the Strategy and Policy Forum announced it was a joint decision to disband the council.
In a statement, members of the Strategic and Policy Forum said "intolerance, racism and violence have absolutely no place in this country and are an affront to core American values."
"We believe the debate over Forum participation has become a distraction from our well-intentioned and sincere desire to aid vital policy discussions on how to improve the lives of everyday Americans. As such, the President and we are disbanding the Forum," the group said.
Eight members of the manufacturing council had already walked away in recent days, after the backlash against how he reacted to the far-right rally last weekend. The clashes culminated in a woman's death and nearly 20 wounded when a car ploughed into a crowd
Defections from the manufacturing council began on Monday. By Tuesday evening, the CEOs of Merck, Under Armour and Intel, two leaders of the AFL-CIO and the president of a manufacturing industry group had all stepped down.