Nitaqat: 15 more Keralites arrested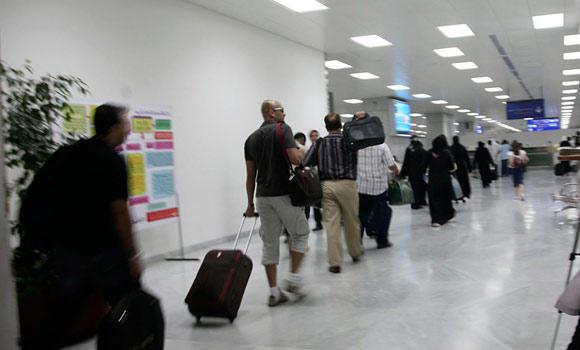 Fifteen Keralites were arrested during raids conducted in Saudi Arabia on Saturday after the end of the grace period for Nitaqat law (Saudisation).

Five Keralites - Muhsin and Najeeb hailing from Kollam, Thiruvananthapuram Vallakkadavu natives Hashim and Aboobaker, and Abdul Rahman from Kasaragod - were arrested earlier.

They, along with Suresh, Jamsheer, Vaudevan and Jaffer, who were nabbed on Saturday, have been shifted to the deportation centre at Buraidah.

Kunjumohammad from Malappuram, Aluva natives Abdul Qadir and Hussain, Siraj and Suresh Vengaramthodi from Palakkad and Hussain Mohammad Kujnu from Kaloor are under the custody of the Al-Ras passport section.


The details of other arrested Keralites have not been disclosed.